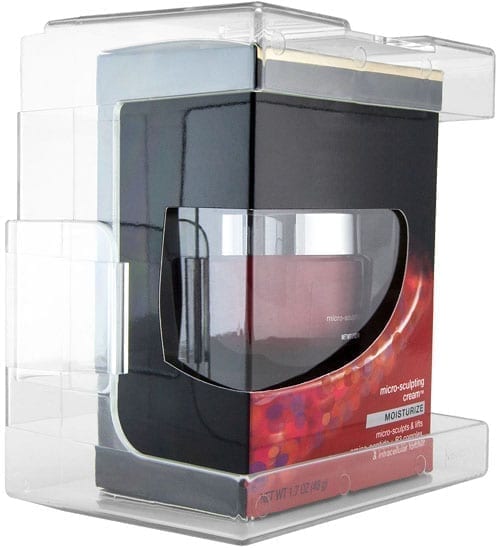 The Sensormatic AM or RF EAS Adjustable Multi-Purpose Safers are the ideal solution for open merchandising high-theft products such as perfumes, cosmetics, iPods, MP3 players, razor blades and ink cartridges. The reusable safers protect products in secure housing, integrated with SensormaticNon-Deactivatable EAS labels, providing the highest anti-theft protection. These transparent, height-adjustable locking devices keep high-value, high-theft items secure and accessible, letting retailers' open-merchandise products with confidence. The safers alarm the Sensormatic AM pedestal system if protected products pass through the detection zone.
Retailer Values
Promotes open merchandising for perfume, cosmetics, iPods, MP3 players, ink cartridges, razor blades and more for increased sales.
Provides superior protection and optimal merchandising, allowing shoppers to easily view and purchase items.
Easy application and removal helps improve store operations.
Constructed of clear high-grade polycarbonate, the material is scratch resistant and will not become cloudy or yellow over time, ensuring attractive product displays.
Built from recyclable materials.
Application
Perfume, MP3 Players, Memory Sticks, Computer Hardware, Digital Cameras, iPods, iPhones, Ink Cartridges, Cosmetics, Batteries, Small Electronics, Razor Blades.
Product Compatibility
EAS Detection Systems
Detachers:
MKD31-B
MKD31-BL
MKD400-BL
MKD600
Specifications
Color…………………………………………. Clear
Magnetic Strength………………..5kG, 9kG
Blister Hooks…………………………. Included